Sale!
Plant Size: Single Plant | Pot Included | Free Shipping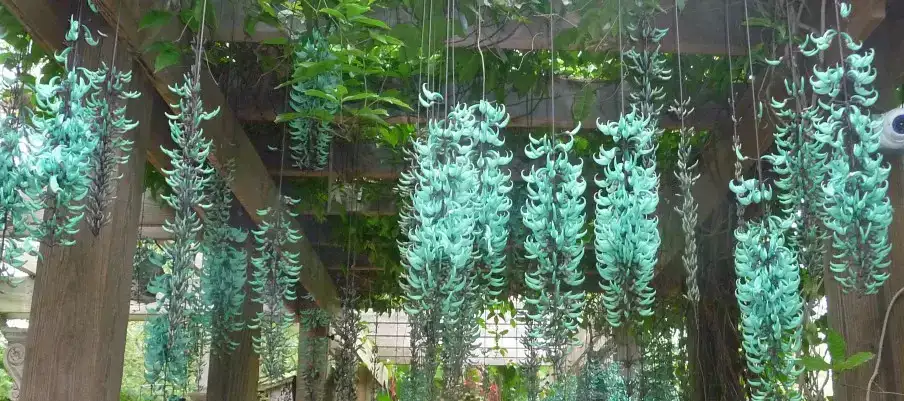 Strongylodon macrobotrys
Common Name: Green Jade Vine
Origin: Philippines
Height: Vining
Light: Partial to full sun
Water: Moderate
Bloom: Brilliant green flower blooming in spring
Comments: The vine itself has a thick woody trunk, which branches out with leaves that are a waxy light green. A vine left untrimmed can grow quickly to cover a trellis, arbor, or a fence line. Flowers hang down making a beautiful scene during early spring.
Only logged in customers who have purchased this product may leave a review.